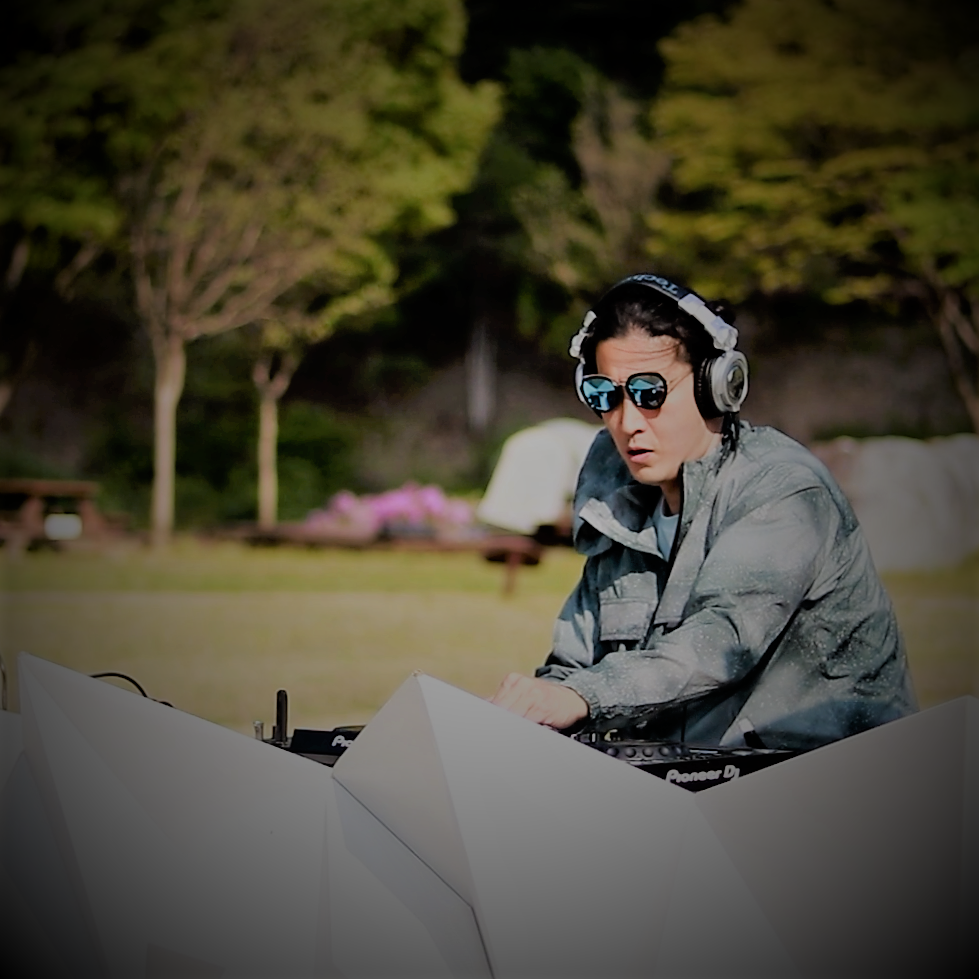 2002년 영국 런던에서 싸이트랜스를 접한 그는 싸이트랜스의 다양한 변화와 몽환적인 분이기에 매료되어 본격적으로 런던 언더그라운드 싸이트랜스를 공부하게 된다. 수년간 유럽 여러나라를 돌아다니며 싸이키델릭 아티스트와 오거나이져들과 교류하게 되고 여러 유명 파티와 페스티발에 참여하면서 디제이의 길을 본격적으로 들어서게 된다. 2004년 한국에 돌아와 한국에 싸이트랜스의 매력과 새로운 컨셉의 싸이키델릭 이벤트를 선보이며 비주류였던 장르를 클럽씬의 큰 영향력을 발휘하는 장르로 탈바꿈시킨다. LOTuS Produtions 설립 후, 국내 싸이트랜스 보급에 앞장서며, 한국의 대형 파티와 페스티발은 물론, 태국 더익스피어런스, 블랙문 페스티발, 풀문 페스티발 등에서 헤드라이너로 활동하고 후배 양성에도 힘을 쏟는다. 수많은 파티 개최와 클럽 볼륨, 베일, 모빌, 부다라운지 등 대형 클럽과 라운지를 기획/운영하며 활발한 활동을 한다. 2011년 많은 아티스트들이 모이는 태국 코팡안에 'Bay Lounge & Resort'를 설립하고 세계의 많은 아티스트들과 교류를 하며, 많은 공연을 통해 음악의 완성도를 쌓는다. 2015년 한국에 돌아 온 그는 "멜로디 아일랜드" 프로젝트와 함께 새로운 놀이 문화를 만들며 크리에이터로서 활동을 하고 있다. Full-on 계열의 트랜스로 지칠줄 모르는 에너지와 변화무쌍한 베이스라인을 보여주는 그의 음악은 다양한 비트와 싸이케델릭한 멜로디의 아름다움을 보여주며, "Art of DJing" 이라는 수식어에 걸맞는 정렬적이고 정교한 믹싱은 댄스플로워를 항상 최고의 분위기로 만들고 있다.
Since 2002, He has had a great love for Psytrance in London. He has dedicated himself to underground Psytrance of various styles, from minimal to full-on psychedelic beats. He has built his music experience with many psychedelic artists and promotors and he started to play the art of playing.
In 2004, DJ PsyKo came back to Korea and introduced Psychedelic Parties as a new concept, and changed Psychedelic to the most popular jenre in Korea. in Korea electronic scene. With building up "Lotus productions", DJ PsyKo has been led the spreading of psy-trance and promoting various parties and festivals with his many friends such as YOUNG KIM, LIQUID SOUL, ILLUMINATION, ASTRIX, SKAZI, ESKIMO, PROTOCULTURE, FATALI, SABAI SABAI, DJ MUKAI and many more. He rise into prominence by performing Psytrance and managing Korean major clubs "CLUB VOLUME, CLUB VEIL, BUDDHA LOUNG, CLUB MOBILE and so on. In 2011, he made and managed 'Bay Lounge & Resort' in Koh Phangan, Thailand where many artists from around world visit for musical inspiration and their relaxation.
With his variety of mixing technics he creates a sound thats both powerful and uplifting. Surrounded by stormy psychedelic sound, powerful concepts, brilliant performances, he has already been a big hit throughout Asia dance scene. He played with world top artists such as Armin Van Buuren, Tiesto, Paul Oakenford and many more on many biggest festival like Jisan Rock Festival, Pentaport Rock Festival, Wonderland Korea, The Experience and many mega clubs as a main DJ.
in 2015. DJ PsyKo came back to Korea again and started to build up "Melody Island Music & Art Gathering" for his country.
DJ PsyKo's unique, Relentless and energetic full-on trance performance and enthusiatic mix & seletion with various beats and psychedelic positive melody lines is enough to burn the floor and fascinate party goers.